Full Service Team Websites
---
Where your community finds everything they are looking for
Rosters

Schedule

News

Merch
Emphasize your professionalism through a powerful website
Website Features
Edit the content of your website without writing code
Responsive design, perfectly usable on every device
100% handmade, 0% toolkit
Powerful hosting and Search Engine Optimization
Automated alerts on the site if your team is currently playing
Website Content
Landingpage, News and Socials
Teams overview with each team having its own subpage
Team subpages include roster, schedule and achievements
Schedule (overview and separately for each team)
About page with management and achievements
Customizable Rosters
Add multiple rosters for multiple games
Every roster has its own subpage
Subpage shows staff & players, schedule & results, achievements
Add socials and a profile picture to staff & players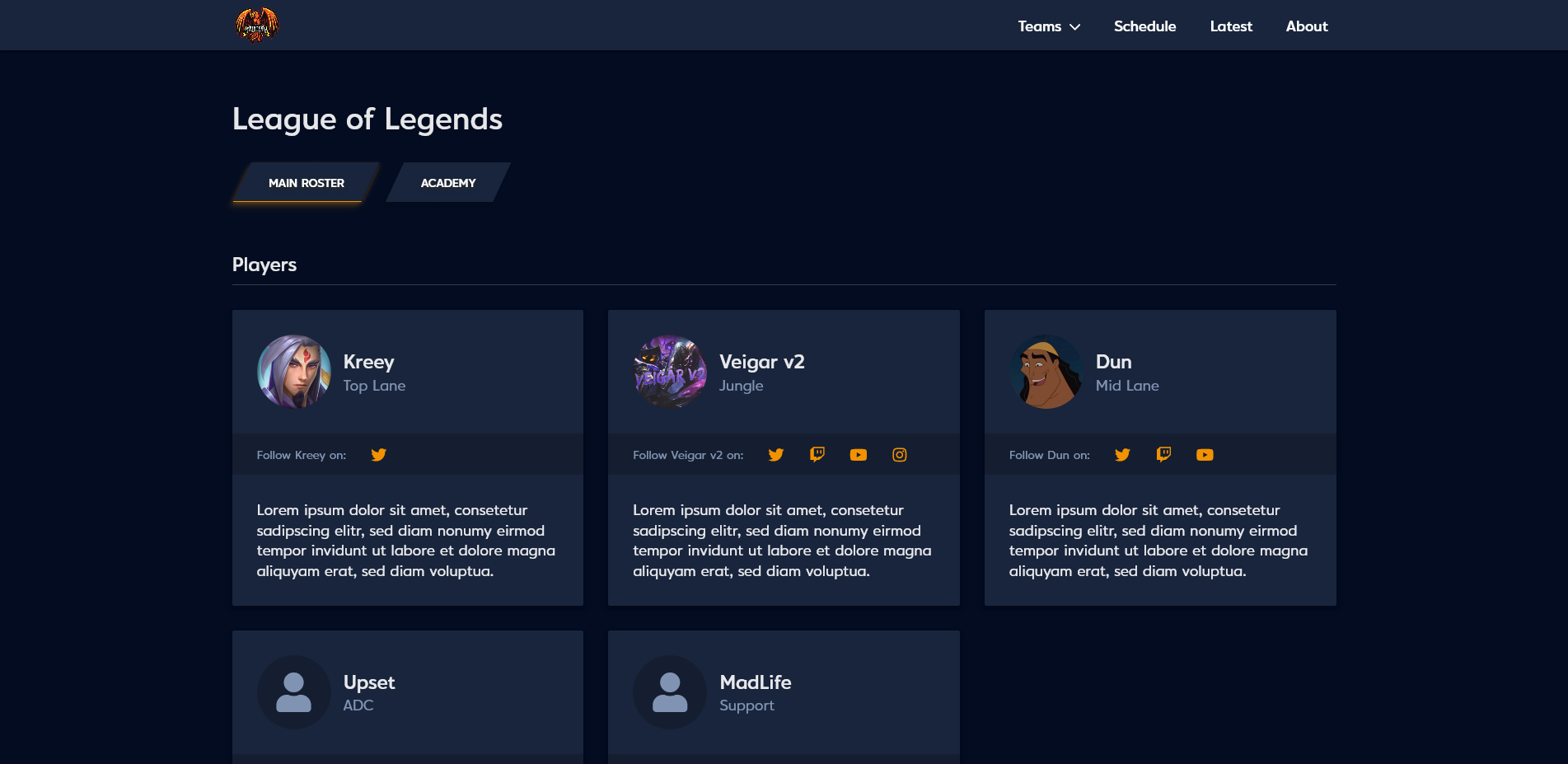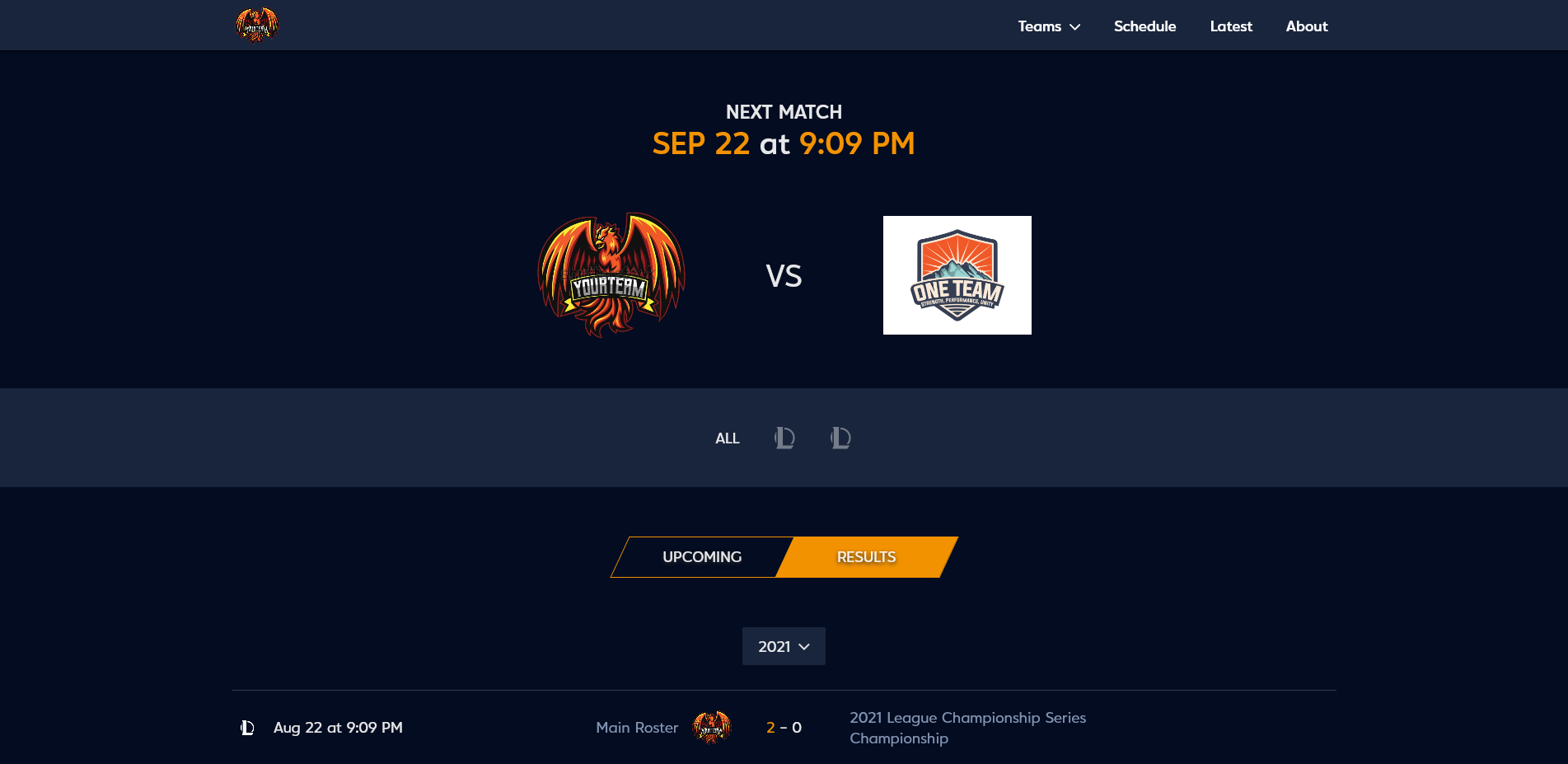 Dynamic Schedule
Keep your community informed about your matches
Create matches and assign a roster to it
Add results after the match is finished
The website automatically shows an alert when you are currently playing which redirects to the livestream
News
Publish updates
Publish roster updates or let people know that you're hiring
Every article has its own subpage
Structure your articles in sections with individual headlines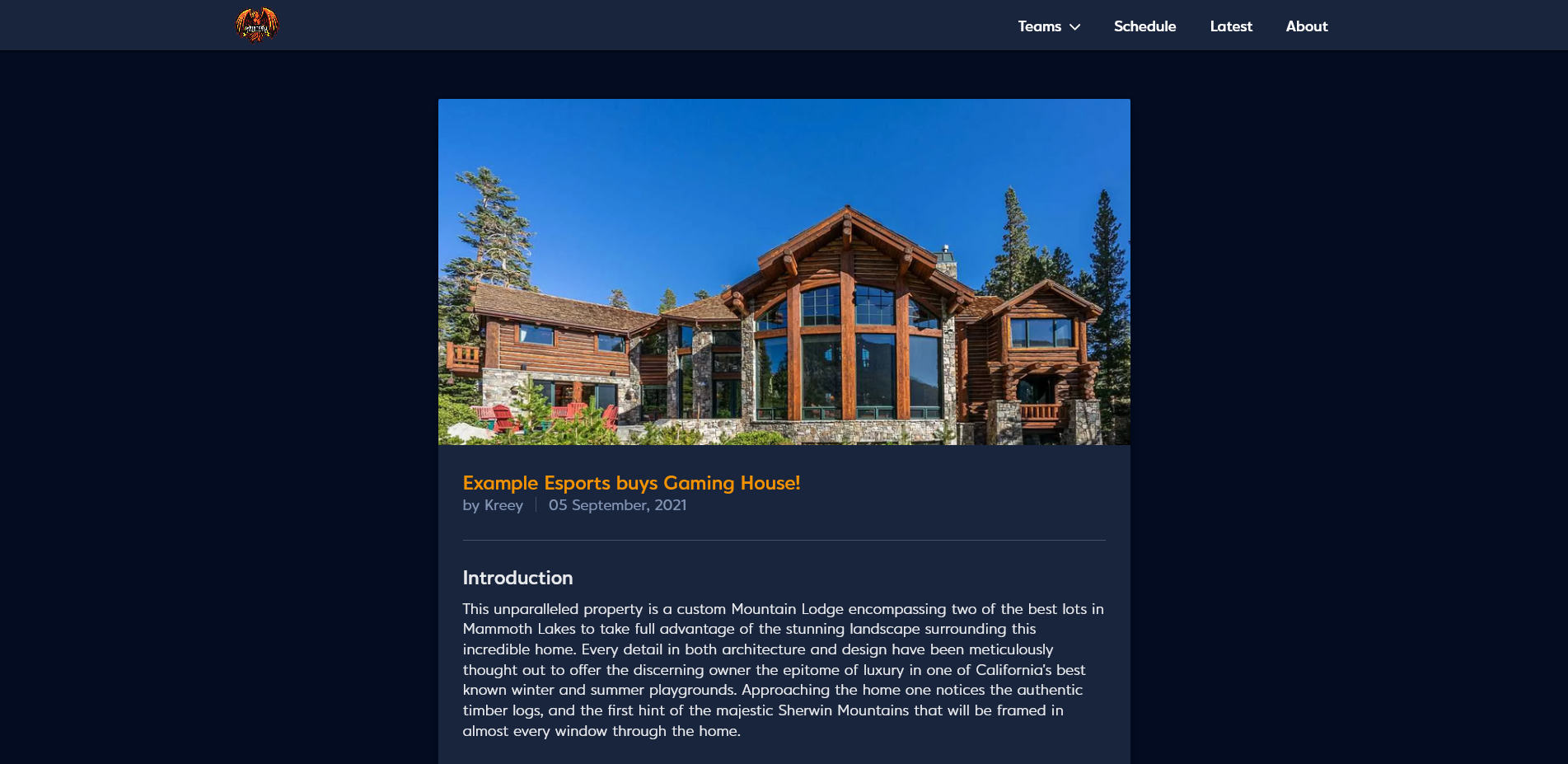 Coming Late 2022
Sell merch over your website
Add a fully automated merch shop to your team website
100% your revenue, 0% commission fees
There will also be a 20% discount on the first year of subscription for people who owned a Team Website before the Merchandise plan is released.
What does "Full Service Websites" mean?
Keeping your website content up to date by using our Content Management System is all you have to worry about.
We will take care of all the technical aspects that come with operating a website and make sure it's online 24/7.
Ready for experiencing full service Team Websites?
It takes 3 steps and less than a week for your new website to go online!